Meet Our Team
Dentist Offices in Sacramento & Folsom, CA
Dr. Anthony Digiorno and Dr. Julianne Digiorno provide services to adults and children in general dentistry, orthodontics, cosmetic dentistry, implants, TMD therapy, snoring and sleep apnea and more.
They are very passionate about dentistry and helping their patients have a healthy and beautiful smile that will last a lifetime. Their emphasis is prevention. Their goal is to help their patients prevent disease and maintain total body health, through education, nutrition and good home care.
They stay abreast with current trends in dentistry through many hours of postgraduate education. Digiorno Dental Fitness currently offers dentistry with the state of the art technology and materials.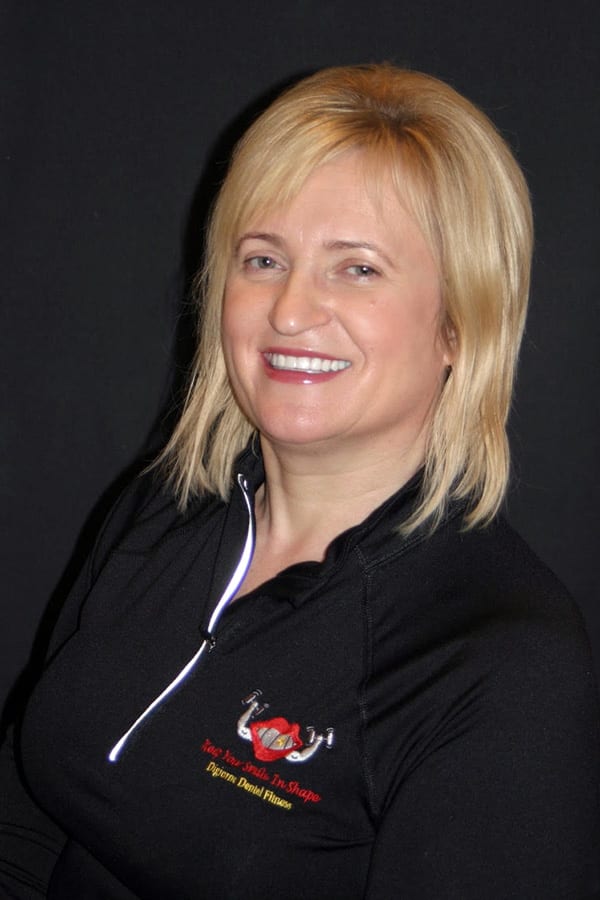 She has been a part of our team for eleven years. She has worked as a dental assistant since 2000. She will always greet you with a smile. Patients love her outgoing personality and great sense of humor. She is committed to making every patient feel at home with a relaxing and easy dental appointment. She is very motivated in learning new techniques so our patients always receive the best care possible. She has been trained in CCADS (California Center for advanced Dental Studies). We are very pleased to have someone so dedicated to dentistry and our patients as a part of our team and family.
Zina is originally from the Ukraine. She has been in the United States for over eleven years now. She is fluent in Ukrainian and Russian. She currently lives in Roseville with her husband and four children.
Zandria (Sandy) Brewer
Office Manager
Zandria (Sandy) Brewer has been a part of our team since 2013. She is our office manager in the Folsom Office. She is energetic, a team player and always focusing on our patients' care and satisfaction. She is cross trained to help in the back office, so you might work with her and Doctor from time to time. Sandy is always smiling and working hard to grow our practice. She is involved in the community of Folsom and offering our services to the residents. She is married and has a fur baby Murphy, who is 15.
Sheila Romero
Dental Hygienist, RDAEF
Sheila Romero has been a part of our team since 2017. She is a registered dental hygienist, registered dental assistant with extended functions and has her Master's in Public Health. She speaks Spanish fluently. She is married and has two grown children and a dog. She is very dedicated to improving her patients' oral health. Sheila is a hard worker, a team player and will always greets you with a smile.
Sara Stevenson has been a part of our team since 2017. She is a registered dental assistant and very kind and gentle. Sara strives for excellent patient care and is a team player, always wanting to learn and grow. She will greet you with a smile at your visits. She has a daughter and kitten that take up all her time when not at work.
Heather Moustakas
Registered Dental Hygienist (RDH)
Heather has worked as a registered dental hygienist for over 15 years. She has a passion for special needs patients and our senior patients. Heather has a husband and two teenage daughters. One is a competitive cheerleader. When you come into our office you will see her smiling face and kind gentle touch and is always 100% with patient care.
Keep your smile in shape! Schedule an appointment today.