Best Dentist
Arden-Arcade

, CA
Searching for the Best Dentist in Arden-Arcade, CA?
Are you in need of an expert family dentist? Do you feel self-conscious about the appearance of your smile? Are you experiencing tooth pain or bleeding gums? Do you suffer from sleep apnea or snoring?
Digiorno Dental Fitness cares for busy families from Arden-Arcade.
We know how hectic life can be and are committed to making our practice convenient and accessible. At Digiorno Dental Fitness, our Arden-Arcade dentists are very passionate about dentistry and helping patients achieve a healthy and beautiful smile that will last a lifetime. We emphasize prevention to patients, with the goal of preventing disease and maintaining total body health, through education, nutrition and good home care.
Quality Dental Services for Arden-Arcade, CA
Digiorno Dental Fitness serves Arden-Arcade, CA patients with both traditional and biologic (holistic) dentistry.
What is Biological Dentistry?
Biological Dentistry is concerned with the whole body
effects of all dental materials, techniques and procedures
We Care for Your Beautiful Smile
95% of adults say they value keeping their mouth healthy, and 93% of adults say that regular visits to the dentist "help keep me healthy."
At Digiorno Dental Fitness, we want you to be an informed decision maker and fully understand any health issues you face. Our experienced dental team emphasizes prevention and strives to provide all patients with education on how to maintain great oral health.
We are committed to listening to those we are privileged to serve and exceeding your expectations.
Anthony Digiorno, DDS and Julianne Digiorno, DDS, RD
Dr. Anthony Digiorno and Dr. Julianne Digiorno provide services to adults and children in general dentistry, orthodontics, cosmetic dentistry, dental implants, TMJ/TMD therapy, snoring and sleep apnea and more.
Our dentists offer top quality services and dental treatments with state of the art technology and materials. You can feel confident that when you choose Digiorno Dental Fitness, you're working with doctors and other professionals who are qualified, experienced and caring.
Two Locations to Serve Arden-Arcade, CA
Offices in Sacramento and Folsom, California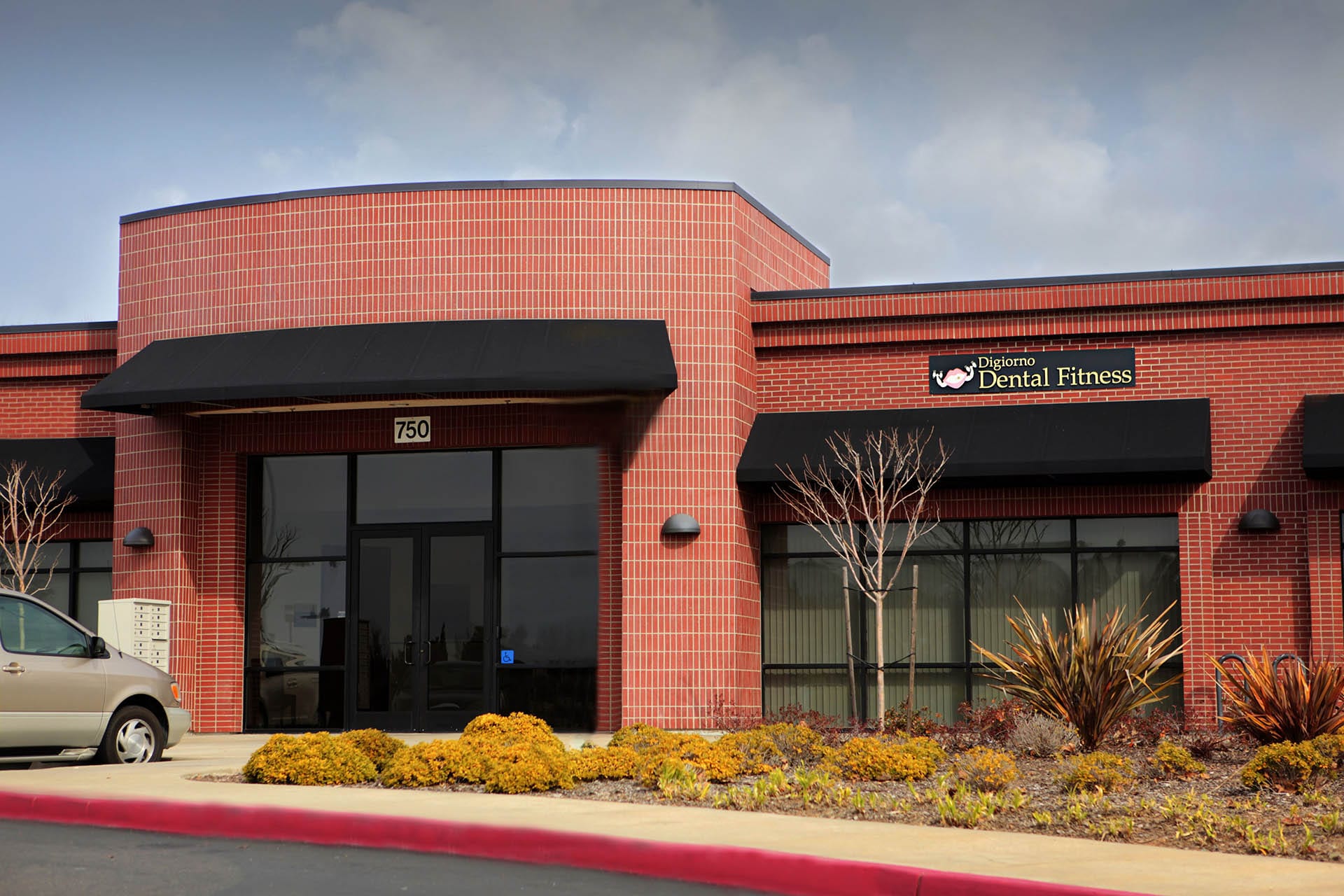 Folsom, CA Dental Office
Digiorno Dental Fitness
750 Oak Avenue Pky, Ste 190
Folsom, CA 95630
(916) 81-SMILE (76453)
Sacramento, CA Dental Office
Digiorno Dental Fitness
1820 Avondale Ave
Sacramento, CA 95825
(916) 486-8525
Proudly Serving the Following Cities
Keep your smile in shape! Schedule an appointment today.